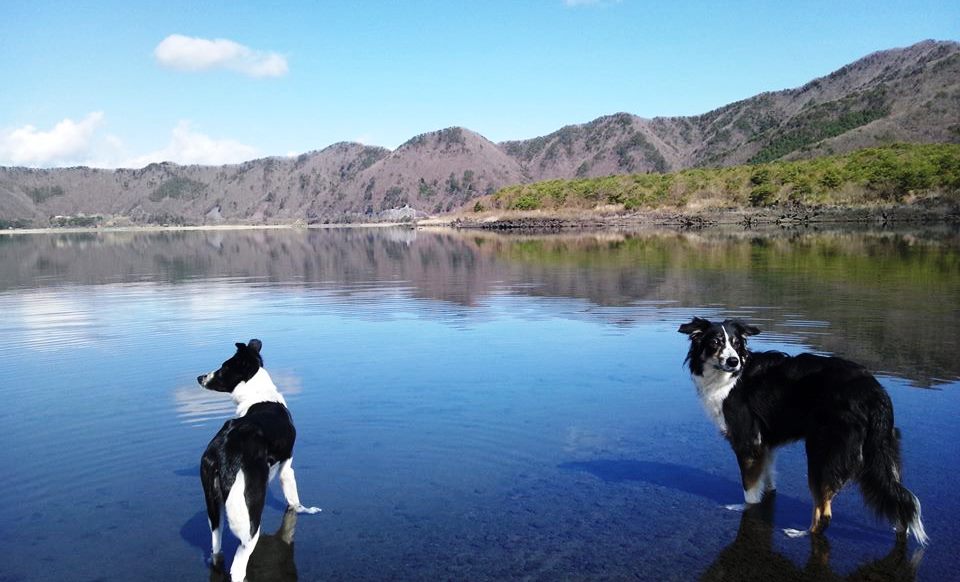 Quality Boarding Kennel (Pet Hotel)
in the Beautiful Lake District in Mt. Fuji National Park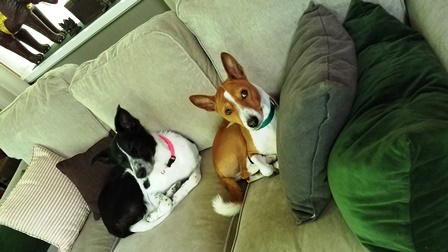 We take care of our guest dogs in home-stay-style atmosphere. Dogs shall have enough daily exercises in the forests, fields and clear water lake on the skirt of Mt. Fuji. Please visit our Facebook page to see the albums of how our guest dogs enjoy happy time at our place.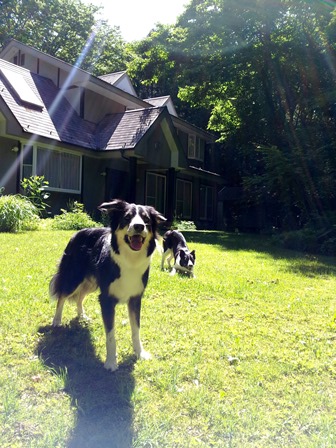 (Unfortunately most of the descriptions is in Japanese but you can get an exact image by seeing the photos. You will see many dogs are off leash and enjoying freedom. However, not all dogs could be free unless we can believe in the accuracy of recall. This is one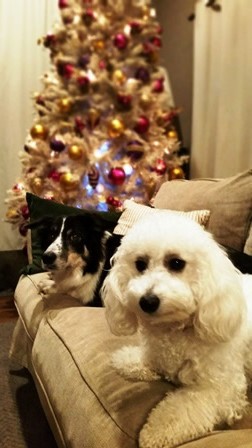 of the reason why we only take care of our dog school student/graduate dogs.)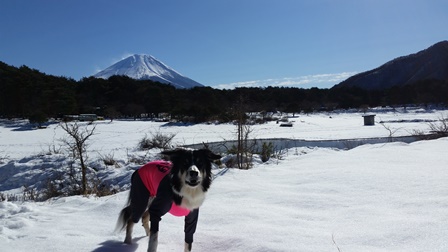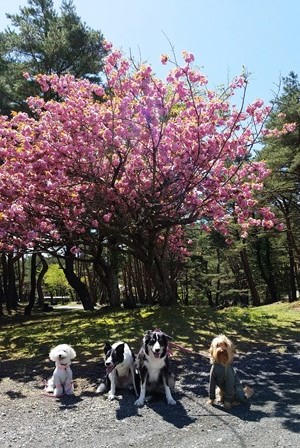 *In principle, this boarding service is for our dog school student/graduate dogs. But if your dog is well behaved and does not have problem behavior, especially not aggressive to other dogs/people and toilet trained (house broken), we may be able to accept your dog.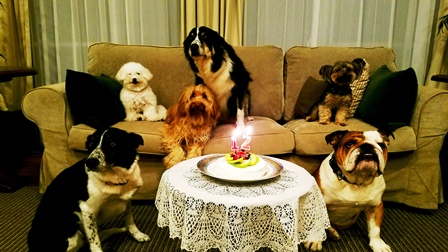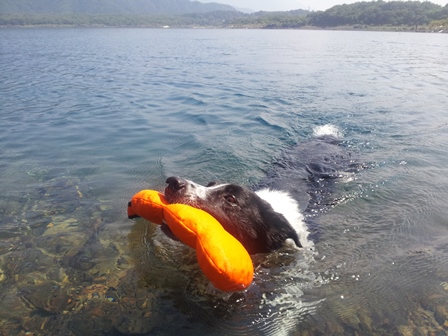 Boarding Fee: JPY6,600/day
  (from check in date to check out date)
 Pick up/Delivery Fee and optional fee, if required, shall be estimated

*Please inquire if your dog has special needs such as illness, physical disability, nervous, shyness, anxiety, etc. in advance. We may need to meet your dog for counselling.

Home Visit Training Sessionsin in Tokyo
for Puppies and Adult Dogs
*Our training programs are based on positive reinforcement theory.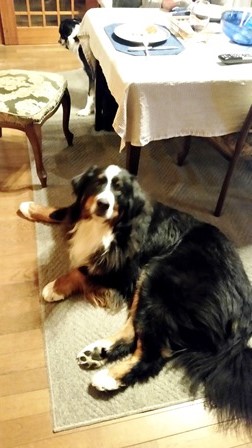 Our basic training program is consisted of 15 1-hour sessions. If your dog is a puppy under 16 weeks old, program will be 20 1-hour sessions. The session is consisted of hands on training, advice and answering your questions. The home visit session is usually more focused on you and your dog or puppy and more relaxed than classes and is targeted on your particular requirements and your home environment. Especially if you have a puppy or dog for the first time or it was a long time ago, home visit session is recommended, as it will bring you and your family up to speed on the best way to bring up your puppy or dog. It will give you more confidence in how to interact and train your dog or puppy.

The session covers such subjects as;
 ●New puppy or older dog in the family
 ●Toilet (house break) Training advice based to your environment
 ●Dietary advice
 ●Jumping up, boisterous and mouthing/biting behavior
 ●Destructive chewing, pulling at clothes, stealing things
 ●Sleeping arrangements, sleep at night, where to sleep
 ●General training, come back, walking on leash
 ●Getting your dog used to being groomed, handled and touched
 ●Noise is your dog keeping you and the neighbors awake or causing a nuisance

 Training fee for a puppy (under 4 months old): JPY198,000/20 sessions
 Training fee for an adult dog (over 5 or 6 months old): JPY148,500/15 sessions

*We also offer home visit training sessions for dogs who have
serious problem behavior.
Please inquire for counseling and rehab sessions for solving problems.

 Training/counselling fee: JPY13,200/hour


We are recommending to read "After You Get Your Puppy" by Dr. Ian Dunbar
as a subtext book for our training sessions.
*You can download free PDF from Dog Star Daily site.


For inquiry, please feel free to contact us by e-mail or telephone.
We look forward to seeing you and your canine family in the nearest future.

Canine Unlimited
Telephone 080-2596-1670 E-mail info@canine.jp




Hiroshi and Akiko Nakagawa,
owner and JAHA certified instructor